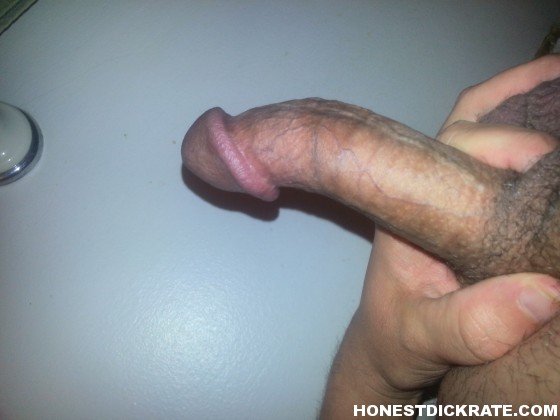 So baby, let's take a look at this cock of yours… Let's get this on the table, women are probably going to consider you dick in the small category. It's simply how it comes off… with that said all is not gone. Your length is short for sure. It's not terrible and you have enough shaft to penetrate the 3-4 inches that a woman needs to get all her buttons hit. The interesting and might possibly be really fun is that little twitch up you are rocking. This is a gspot tickler right here! Love it! You maybe small, but it could create a mighty orgasm! Finally that head is plenty thick. There is a huge ridge and this cock is going to cause some serious friction up inside my wet silky insides! Overall I give this cock a 4 out of 5!
jenny
LET ME RATE THAT SEXY COCK OR CUM SHOT OF YOURS!
I can keep it private or post it up on my blog for all those horny ladies to see!