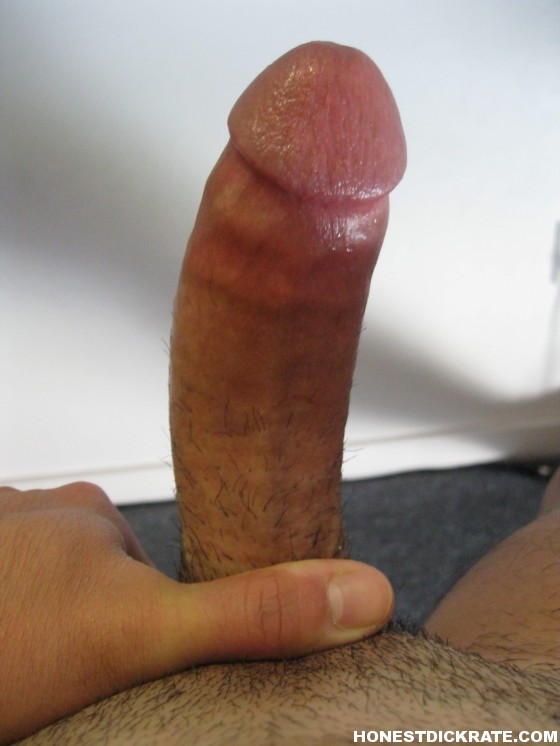 Looking at your cock is creating a wet spot in my little purple panties hunnie. Damn, you can wreck some stuff with this cock. You're making it hard for me to sit still, so I may just have to hump my chair as I'm doing this review. Your length is really good, you're knocking on the door of the long boys club but if you know me, then you know that I'm not a fan of really long cocks. However, your length doesn't have me wanting to run for the door and so I'm very happy about that.  What's having me on the edge of creaming in my panties is your girth. You have a big, fat, juicy, girthy cock! Oh my goodness! It's already phat at the base and then it expands up towards the head. My cunt is aching for you to pound it with no mercy but hopefully you'll take it easy at first. My pussy is a horny and eager little slut and sometimes she likes to take things father than she should. Your huge mass shaft leads up to a big ole cock head. It's the same size as your girth and so there won't be any extra sensation as you enter me but I don't need it. Your cockhead is huge and it will have to quite a bit of pushing to gain entry into my tight pink cavern. But before it even gets down that I far, I will just have suck you baby.  Fuck my perky small tits as I lick your fat cockhead, sliding it up and down…. Feel my tongue licking the tip each time you push up between my lubed up tits. I won't be able to take much of this because I want to feel you completely in my mouth. I twirl my tongue around your big crown and then suck it into my mouth, out and in getting it all wet with my spit. Licking you from your head, down your shaft, to your balls, and back up before taking you deeply into my mouth. You can feel the warm walls of my mouth surround you as my tongue works its magic on your shaft. Grab the back of my head and fuck my mouth baby and make me gag on your girthy cock, don't stop even when you see tears. I promise that I'll take as much as you can give ;).
I could take this cock home and be happy with it forever :). The position that I chose for your cock would be one that you're in full control of. Because of the girth of your cock you would have to be careful with us tiny girls and I would want you in control because you would have to make me take it. It's not that I would puss out, but it's because you're so phat baby .  I would enjoy with you is called the G-Whiz. This position allows for deep penetration and for targeting the g-spot.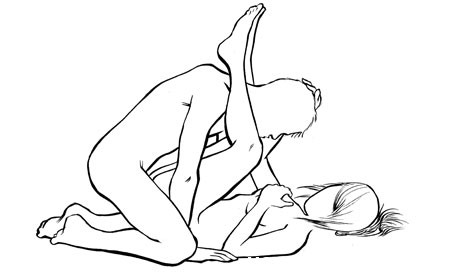 I  lie on my back. You kneel down between my legs and slowly raise them, resting my calves over your shoulders while planting kisses on my smooth creamy skin. I lay back and my chest is heaving  in anticipation. You rock me in a side to side and up and down motion to bring the fat head and shaft of your cock in direct contact with the front wall of my hungry cunt.  You rub your cock against my lips, press against my tight moist slutty hole, and slowly thrust inside of me. Oh my goodness baby you're stretching me and filling me up. I feel your short shallow thrust as you go in deeper and deeper until you're all the way inside of my tight walls. FUCK! I feel like I'm going to come apart at the seams. You can feel my pussy getting wetter with each thrust, covering your cock, and grasping it over and over again.  I look into your eyes and I can't help but make pleasurable fuck faces and moan as you invade my pussy over and over again.  My breathing becomes short and shallow, my skin flushes and my breast begin to engorge… oooohhh I'm going to cum ..already…my pussy contracts and convulses around your fat cock and I release all over you, you pull out and I completely soak the bed sheets …ooooooh what a mess baby.. I've squirted everywhere. You plunge back into me and begin to pound my soaking wet pussy until you unload your warm jizz inside of my gaping hole. Mmmm 4.5 out of 5 ..thank you for a great time
love, jenny
Interested in what I honestly think about that throbbing cock of yours?
Keep It Private or Choose To Post For The World To See…